Most people and children like and watch cartoons and animated series. They see which characters they like, which characters most people see nowadays are the skinny characters. These days, the best skinny cartoon characters are no longer the norm. Not everyone in cartoons is weak.
Famous Skinny Cartoon Characters Names
However, this article will discuss some of the best, funny-looking skinny cartoon characters for our readers. We will be discussing the male and female characters which kids of all ages love to date.
Ren Hoek from The Ren & Stimpy
Queen Oona from Disenchantment
Quinn Ergon
Todd Chavez
Gerald Johanssen
Goofy
Beavis and Butthead
Olive Oyl
Mr. Burns
Rolf form Ed, Edd n Eddy
Shaggy Rogers
Wilt from Foster's Home
Mr. Tall
Mr. Crocker
Wile E. Coyote
Mandark
Sir Cedric from The Bravest Knight
Leni L. Loud
Phineas and Ferb
Rick Sanchez
Marceline the Vampire Queen
Helga Pataki
Patti Mayonnaise
Debbie Thornberry
Judy Jetson
Batgirl from Batman
Mr. Mackey
Numbuh 5
Oscar Proud
Spaghetti Man
Darren Patterson
Trixie Carter
Kim Possible
Pickles from The Oblongs
Brandy from Brandy
Lloyd Nebulon
Jenny Wakeman
Gumball Watterson
Icy
Frankie Foster
Ren Hoek from The Ren & Stimpy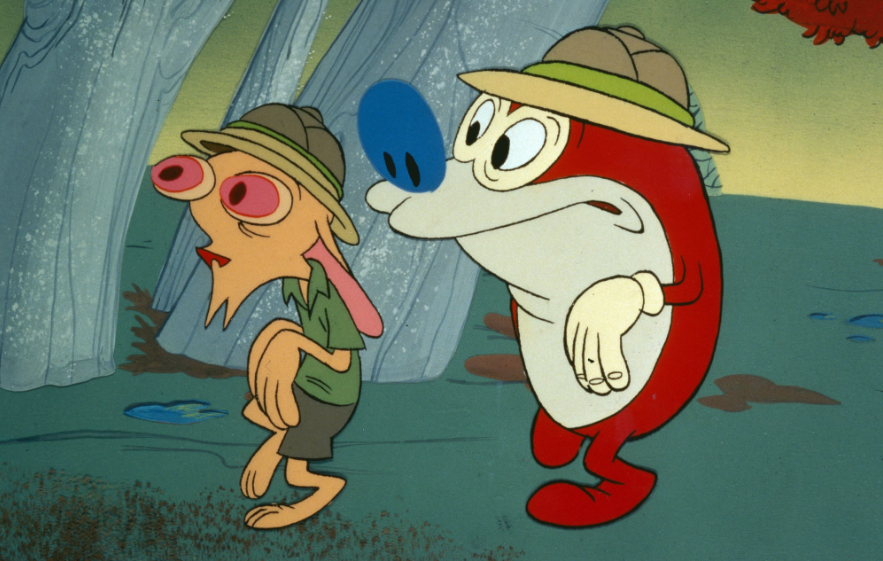 He's not a nice person; more like a cruel, cranky, and selfish cartoon character. Ren is usually prone to psychotic tantrums, sometimes for no reason. Indeed is a funny-looking skinny cartoon character for kids of different age groups.
Queen Oona from Disenchantment
Belonging to Dankmire, Onn has a pale green/blue skin tone like most of his people. He also has a long, funny-looking tongue. She is a cute-looking skin color, a skinny character from Disenchantment.
Quinn Ergon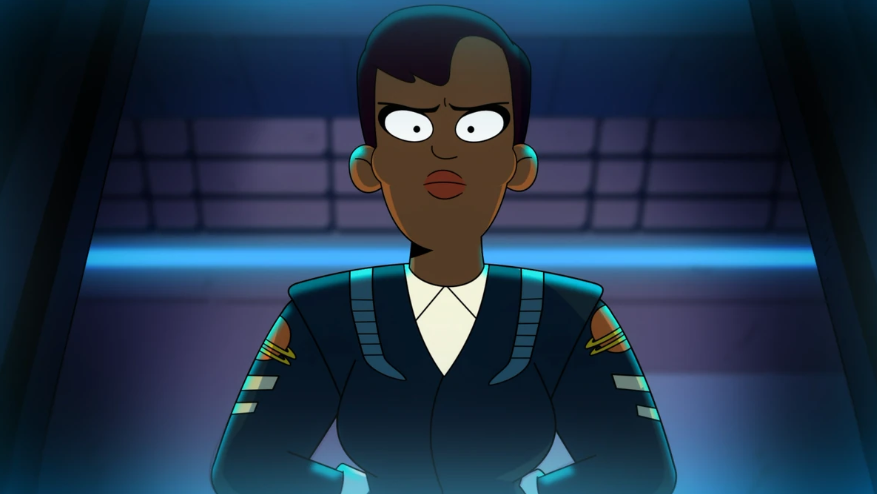 Quinn and his sister have been trained for their future Infinity Guard career since childhood. She is a skinny female cartoon character with dark brown skin.
Todd Chavez
BoJack's lazy roommate. Todd had many run-ins with gangsters. He is a lazy and looney-looking boy, which most kids love nowadays.
Gerald Johanssen
The fabulous group narrator is a friendly kid with street smarts. Gerald is a fourth grader, a skinny cartoon character of black descent. He is more grounded than the other fourth graders and even some adults.
Goofy
Goofy is on the list of the world's most popular, funny-looking cartoon characters! He can be foolish and clumsy or unhappy, but at the same time, she is described as intelligent and usual.
Beavis and Butthead
Beavis and Butthead were best friends who had dropped out of high school, worked at Burger World, watched MTV, and tried to "score goals" with "Girls." The best skinny cartoon character bad boys sometimes skip school for weeks, and all they care about is metal and junk food.
Olive Oyl
Olive is perhaps the most iconic tall and skinny ugly looking cartoon character in animation history. Popeye's love interest constantly vacillates between liking Popeye and liking Bluto. Olive's slender figure was considered quite attractive at the time of its creation. Olive sometimes eats spinach, though rarely.
Mr. Burns
A skinny older adult and the Corrupt CEO of the Springfield Nuclear Power Plant. Mr. Burns is always thinking about money. He did every evil deed imaginable, from putting out the sun to stealing candy from babies, and he did it in only one episode. He is a quite famous skinny cartoon in the Simpsons cartoon series.
Rolf form Ed, Edd n Eddy
He is a slightly eccentric character with a strange accent who runs a farm in his backyard. Rolf is an immigrant from the "old country" and has done some pretty amazing things in the cartoon. He is a senior member of the City Rangers and the most authoritative of them.
Shaggy Rogers
Norville Rogers is a famous skinny character who solves puzzles with his friends Daphne, Fred, Velma, and his dog Scooby-Doo! He always wears a green T-shirt and baggy red pants. This one of the best characters from Scooby-Doo cartoons is quite funny.
Wilt from Foster's Home
There are many thin and tall cartoon characters, but Wilt is special. He is an imaginary friend created by the protagonist to become a better basketball player. Wilt is the perfect boyfriend; he's calm and super lovely.
Mr. Tall
Tall Lord couldn't swim because he had long, thin legs. Blue famous skinny character hates to be tall but quickly knows the benefits of being tall.
Mr. Crocker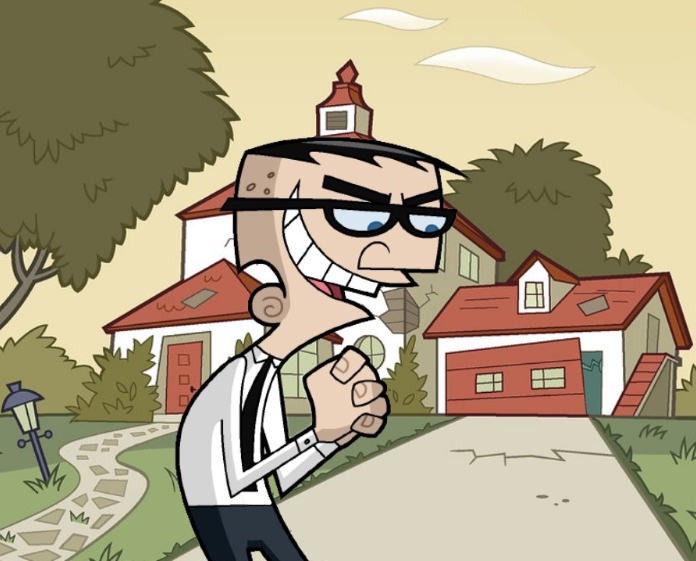 Denzel K. Crocker is Timmy's teacher. She is an ugly, evil cartoon character who wants to conquer the world with her fairy godmother's magic. She is crazy, single, and brilliant, with a fairy obsession.
Wile E. Coyote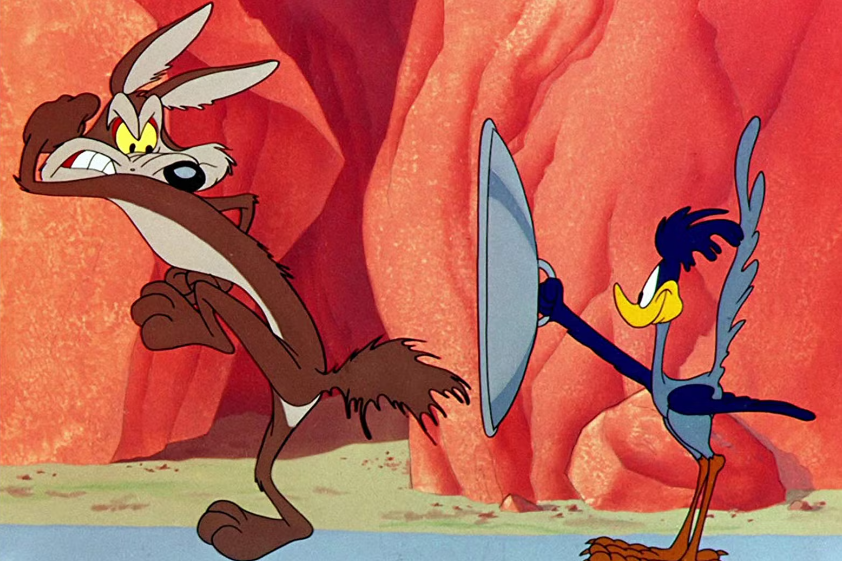 Wile wasn't angry; he just wanted to eat. Too bad he's so bad at it. He is the main antagonist of the short-lived animated series and serves as Roadrunner's sole threat. Lots of running keeps him fit and slim.
Mandark
Mandark is a scientist and Dexter's antagonist who regularly tries to shut down his lab. He's a skinny evil genius. Mandark makes Dexter's life difficult because he thinks he is better than him. He hates Dexter but sees him as a worthy opponent. He is a boy skinny cartoon character from the famous cartoon series Dexter's Laboratory.
Sir Cedric from The Bravest Knight
Skinny Sir Cedric grew up as a pumpkin farmer with ambitions to become the greatest knight ever. He is on top of our list of the best male skinny characters for our readers.
Leni L. Loud
Leni is a slender teenage girl who is blessed with beauty and kindness. She loves fashion and wants to become a fashion designer. Leni is clueless and cannot be trusted to complete the simplest tasks. Sometimes he behaves eccentrically. She is one of our skinny girl cartoon characters.
Phineas and Ferb
Two thin men, Phineas Flynn and his half-brother Ferb Fletcher embark on an unrealistically sizeable new project. Phineas is a happy boy with wild ideas, and Ferb is a taller, stoic character who usually doesn't say much. He is also a mechanical genius.
Rick Sanchez
Morty's maternal grandfather and mad scientist. Rick constantly involves his grandchildren and their parents in parallel universe adventures. Although old, thin, and with skinny limbs, Rick is powerful. It has all kinds of awesome cybernetics built in.
Marceline the Vampire Queen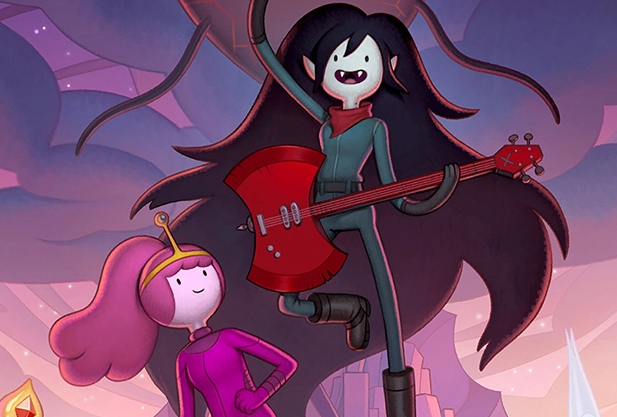 The Vampire Queen is very popular with fans. He has lived for centuries and has a very broken spirit. Marceline can easily beat almost any other character in the cartoon, especially when she starts eating their souls and stealing their powers. She is one of the best evil skinny characters on our list.
Helga Pataki
The main female antagonist of Hey Arnold! Cartoon. Helga is a very insecure girl who has become a class bully. She is obsessed with Arnold and tries to get his attention badly. Sometimes he becomes mean and keeps his love a secret to protect his reputation.
Patti Mayonnaise
Patricia is a shy skinny girl and an athletic boy. She tends to leave Doug unsure whether to reciprocate his feelings or only see him as a friend. She is usually one of the saner members of Doug's circle of friends.
Debbie Thornberry
Deborah is a funny female skinny cartoon character who can't stop complaining. He is often only interested in his own needs and interests.
Judy Jetson
Judith is a futuristic teenager whose interests include clothing, dating men, and uncovering secrets in her journal. Judith has many friends throughout the series that she forgets about at the end of the episode. She is a girl skinny cartoon character from the famous cartoon series The Jetsons.
Batgirl from Batman
This famous skinny cartoon character Batgirl is Batwoman's niece, a genius hacker, information broker, and martial arts expert. Batgirl has a lot of character development; in the animated series, she is strong and thin.
Mr. Mackey
A counselor at South Park Elementary with a skinny body and a big head, hmm-kay? Most kids don't respect it. He claims to be an authority on various subjects, but his advice is usually useless.
Numbuh 5
Numbuh 5 is the type of character who is always in control and takes control of every situation calmly. If anything happens to Numbuh 1, it is implied that he has to take over. He is our famous boy skinny cartoon character.
Oscar Proud
Oscar's wife may be chubby, but she's a skinny black cartoon character, Penny's overprotective father. He values ​​money over intangible happiness. Even though he's a jerk, parenting is probably one of the few things he's good at.
Spaghetti Man
When James Twiggy Sanders transforms into the spaghetti-man superhero persona, his thin body turns into rope and can act as a rope ladder. Very useful in most crises.
Darren Patterson
Ginger's boyfriend is quiet and reliable. He is an amiable and sensitive character. Darren has made some significant changes to his appearance. He originally had pale skin, but his appearance changed, and Darren acquired black skin and a tall, slender figure.
Trixie Carter
Trixie is one of the best skinny cartoon characters and the "voice of reason" of the cartoon. She is a black woman with a thin build who prefers to wear T-shirts and men's clothes. Trixie has a massive range of designer clothes. He has some ambitions to become a doctor in the future.
Kim Possible
Kim Possible is a hot skinny character who has devoted part of her life to saving the world and helping her community. All those cheerleading and martial arts had turned her into an adamant girl with agility and stamina far beyond that of an ordinary person.
Pickles from The Oblongs
She wasted a skinny cartoon. A heavy smoker, Pickles lost his hair and most weight due to valley pollution exposure. She comes from a wealthy family in the Hills and willingly gives up her money and privileges to marry Bob, a Valley boy.
Brandy from Brandy
A selfish, skinny character teenage dog who is forced to live with Mr. Annoying Whiskers. Brandi was very rude, condescending, and arrogant. When Brandi isn't elite, she can be a good character.
Lloyd Nebulon
Lloyd is a kind and caring thin green alien from the Verdigrian species. He lives on the Intrepidville space station. He is almost always teased by his telekinetic little sister and has difficulty adjusting to Luna Vista Middle School.
Jenny Wakeman
XJ-9 is a cartoon female robot crime fighter with superpowers, designed as a skinny cartoon girl. Her body parts are considered "outfit"; she has been seen wearing a cropped top, miniskirt, and thigh-high boots—a famous girl skinny cartoon character in our list.
Gumball Watterson
Gumball may be a weak skinny character, but you don't want to mess with him. His mother was a karate master who taught him how to kick butt. Gumball was spared from Big Bang, and HE can control the weather.
Icy
Like all Winx Club characters, the powerful Ice White Witch is very weak and very strong. Icy has powers based on ice; she tries to rule the universe.
Frankie Foster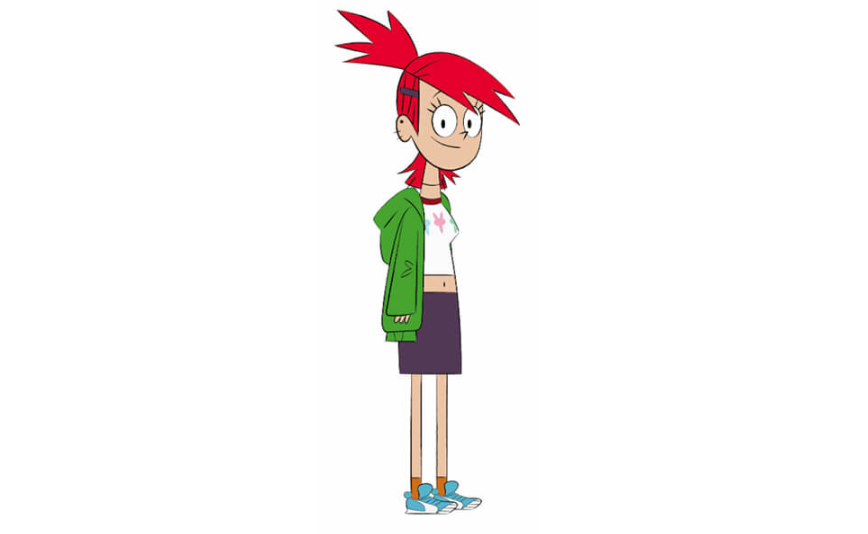 Another "voice of reason" on this list of the best skinny cartoon characters. Frankie is quiet, but you don't want to upset him; he will get mad if Mr. Herriman pushes him too far. He was pretty thin and tall with skinny limbs.