Cartoons are a great source of entertainment not just for kids but for people of all ages. The characters are designed in the most creative ways possible which makes you fall instantly for these imaginary but fun creatures. This article is about cartoon characters with red hair which fans adore.
What makes cartoons so fun is that the characters can have any set of features you can possibly think of. They can be blue, black, green, etc., and have facial and bodily features that you do not normally see in the real world.
Cartoon characters with reddish hair are usually loved by fans across the globe since the color looks so cool and it usually shows that the character is important for the show. Here we are going to look at some of the most famous cartoon characters that have red hair so stay with us.
Cartoon Characters with Red Hair
Darla
Princess Merida
Princess Anne
Lois Griffin
Phineas Flynn
Helen Parr
Jessie
Princess Fiona
Wilma Flinstone
Ariel
Darla
This character is from the classic film "Finding Nemo" which fans find quite annoying because of her demeanor. She wears braces and has short pigtails. She is notorious for scaring the fish in the fish tank at her doctor's office.
The girl has a short yet significant role in the movie and her appearance made things pretty exciting story-wise. This animated character with red hair stands out for its unique hairstyle and not-so-agreeable features and manners.
Darla has a huge impact on the final scenes of the show and overall fans found her quite interesting to watch.
Also Read: Top 10 Cartoon Characters with White Hair
Princess Merida
This character is from the Disney film Brave which was loved by fans and critics alike. Merida is not a typical Disney princess, and her interests and passions are also somewhat different. She is a skilled archer, and she knows how to take care of herself without needing anyone.
This comic character with red hair loves to ride horses and act recklessly which is not something you get to see in most classic princess movies and TV shows.
Princess Anne
She is the younger sister of the former Queen of Arendelle Elsa. This cartoon character with long red hair is kind and compassionate. In the first film, she decides to find her lost sister all by herself and on her way, she becomes friends with a guy named Christoph, a reindeer, and a talking snowman.
Princess Anne has a friendly spirit and she doesn't give up easily on the people that she loves. You can find a lot of pink characters in this show.
Lois Griffin
This character is from the show "Family Guy". She has short red hair and she wears a bluish earring. Her clothes are dull gray pants and a buttoned green shirt. This show has red cartoon characters in it as well.
Louis is the wife of peter griffin and a mother to three quirky children named Chris, Meg, and Stewie. Lois has a calm and responsible personality and a rather funny voice which makes her a full package.
Phineas Flynn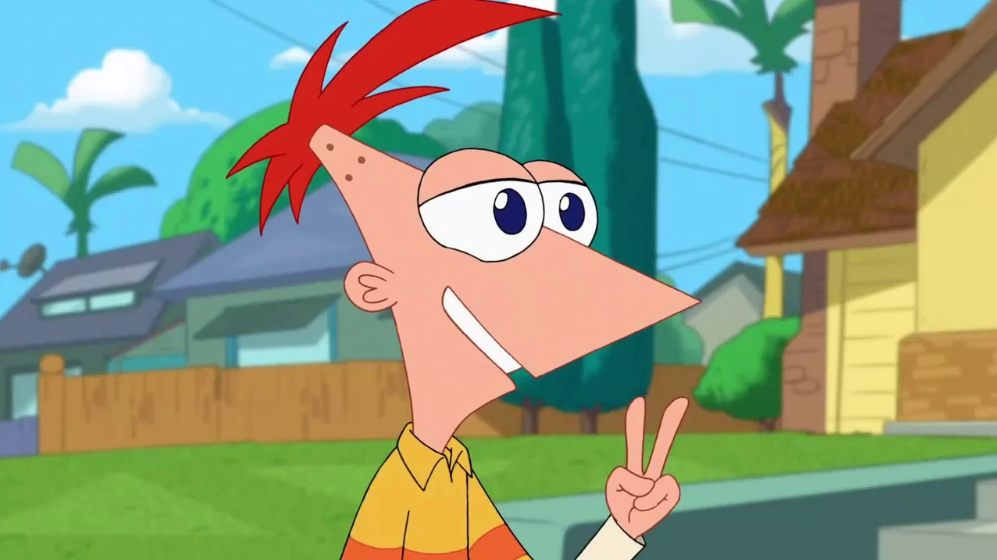 He is among the most popular male cartoon characters with red hair. He is a smart person who is quite skilled with technology. Phineas has a triangular face with big eyes.
He wears a white and yellow shirt with blue shorts. Phineas is quite interesting in terms of his looks and backstory. He is an optimistic character who thinks well about everyone and everything which makes him a real treat to watch.
Also Read: Top 15 Cartoon Characters with dreads
Helen Parr
She is an incredible fighter who also goes by the name of Elastigirl owing to her ability to stretch her limbs. Helen is a powerful superhero and a kind and caring mother who loves her family to death.
This cartoon character with short red hair has various amazing powers including superhuman agility, density alteration, shapeshifting, and insane durability.
Jessie
This character first appeared in the film Toy Story II and fans instantly fell in love with her. Jessie has long braided red hair and she wears a typical cowgirl outfit that suits her personality very well.
Jessie is a cheerful and strong individual who plays an important role in the film. She is a truly memorable old cartoon character with red hair and you need to check her out as soon as you can.
Princess Fiona
She is an important character in the Shrek movies franchise. Fiona has short red hair, green skin, and a greenish dress and shoes. She is a strong woman who is determined to break the curse which rendered her ugly and resembling an ogre.
She meets Shrek who is an ogre and they both fall in love. Fiona is a gentle mother and fierce warrior and we get to see both of these sides in the films.
Wilma Flinstone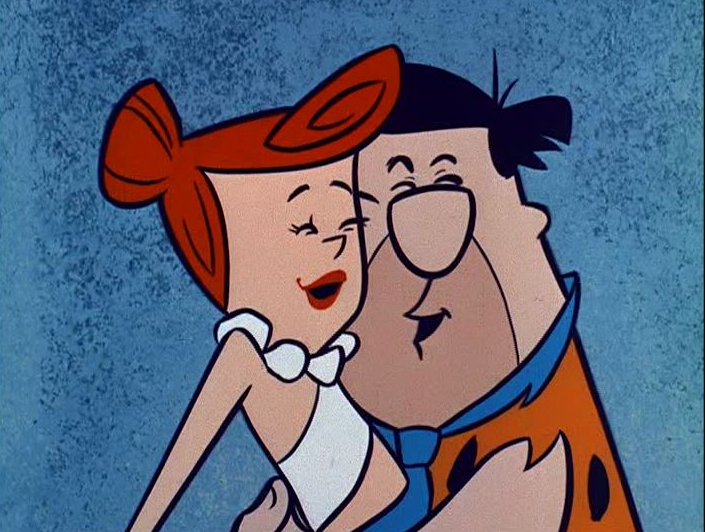 Wilma is the wife of Fred Flinstone and is among the most famous cartoon characters with red hair. She has a cheerful demeanor and a calm personality.
She values passion and determination and she tries her best to be a great wife and mother. This is a really fun character that you need to check out if you are looking for something interesting to watch in your free time.
Ariel
Ariel is a mermaid who doesn't like living like a sea creature. She is fearless, courageous, and compassionate. Ariel is the daughter of the King of the seas which makes her rather stubborn.
She is bright, spirited, and headstrong, unlike most Disney princesses. Ariel has a fascination for the human world and she wants to experience it at all costs. She is a remarkable Disney princess both in the way she looks and behaves as a character.
Final Thoughts
So, these are some of the most popular cartoon characters with red hair that you can check out. All of these characters belong to some of the classic shows and movies that we are certain you will find worth your time.
We really hope you find this article interesting and we wish you the very best in everything. Stay with us for more interesting information regarding your favorite animated character.